IM PARK_I Lie to History …
IM PARK_I Lie to History Let´s build your beautiful tower,
you charming boy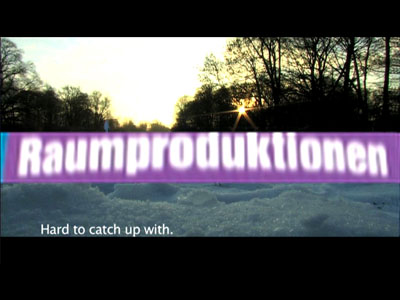 This piece is the performance of a play in front of a video camera.

The play takes place in a park behind the high rise buildings of the Allianz
(German Insurance, Asset Management and Banking Company) in Berlin.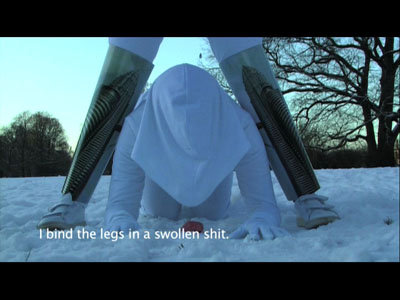 It is a performance collage between two persons and a choir.
A threefold dynamic evolves: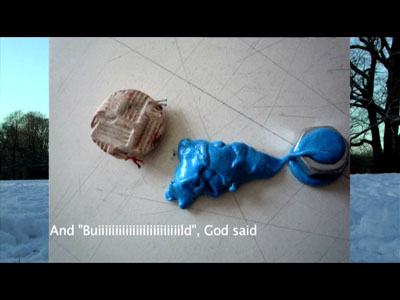 between the speaker, the higher authority and the public.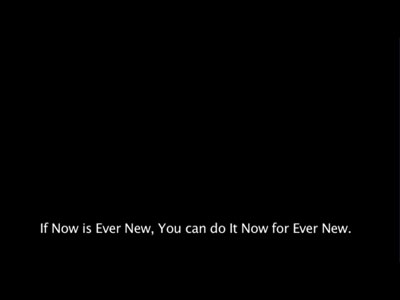 The speaker (the artist) recites a text accompanied by cut-outs from current newspapers, political speeches.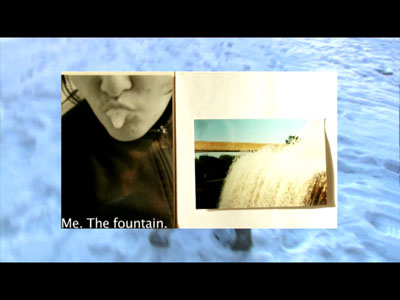 A tower is erected from screws and chewed chewing gum.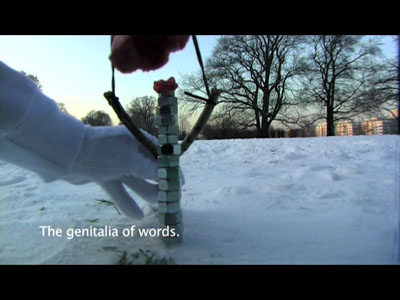 around which the rituals of the play are performed.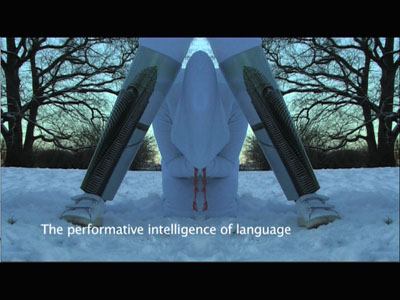 This video-play-performance poses questions about trust, alliance, power
and powerlessness in the condition of global crisis.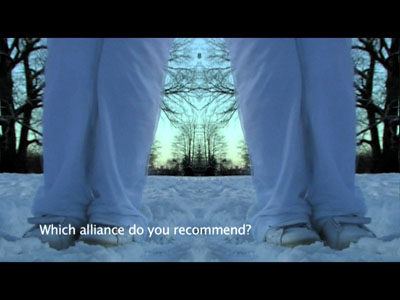 Text and videostills by Vassiliea Stylianidou, Berlin, Germany 2009

[
top
]
FEATURED THEME ON CITY SHARING
MORE CONTRIBUTIONS BY THE FOLLOWING
A
B
C
D
E
F
G
H
I
K
L
M
N
O
P
R
S
• Vassiliea Stylianidou •
T
U
V
W
Z