Muraqabet amel jidariya—Watching the Creation of a Wall Painting
Emrany/Köppl/Zacek

Opposite of MAKAN, one of the few independent art spaces in Amman, which also served as a workshop during the project, the artists found an old abandoned house. They could not find the owner, but the neighbours reassured that the house was neglected since a long time.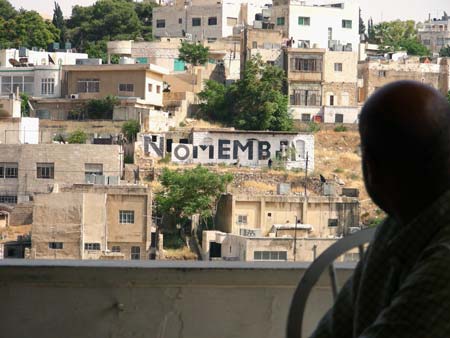 On Sunday, 27th May 2007, from midday till sunset they painted the wall of the house white and the letters N-O-M-E-M-B-E-R in black.

The audience was invited to watch this performance from the balcony of MAKAN.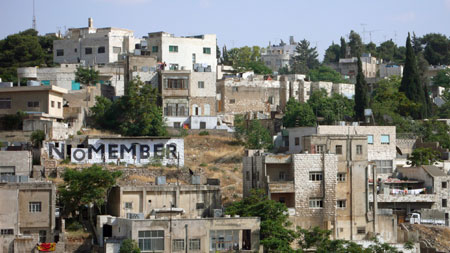 This piece of work addresses the policies of including and excluding in every society. Also it refers to the discourse in art history: What is a painting?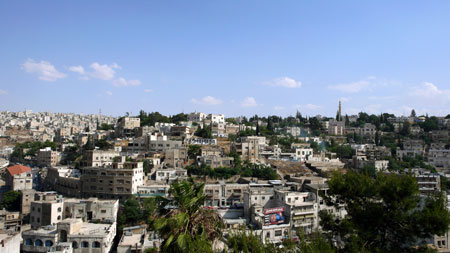 All photographies by «No Condition is Permanent», Amman 2007
[
top
]
FEATURED THEME ON CITY SHARING
MORE CONTRIBUTIONS BY THE FOLLOWING
A
B
C
D
E
F
G
H
I
K
L
M
N
• No Condition is Permanent •
O
P
R
S
T
U
V
W
Z