T'adaad i-sseneen—Counting Years

Emrany/Köppl/Zacek

In Al Baqaa and Al Wahdat, two of the many Palestinian refugee camps in Jordan, which are towns and districts and permanent homes for many, since 60 years, the artists worked with 30 people. Old and young, girls, women, boys and men, starting with their year of birth, counted up to 100 years, e.g. from 1948, 1949, 1950 … till 2048.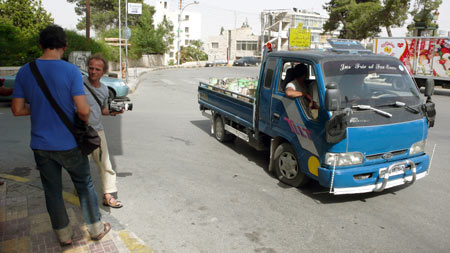 The artists wanted to manifest a future, expanding life to hundred years for people who hardly had any future yesterday.

The counting of the years was recorded and eventually edited with the sound of the pick-ups, driving through Amman, announcing the possibility to buy gas bottles with a distinctive melody.

Additionally, a tape with the «Counting Years» was given to the gas pick-ups and they played it while driving through Amman.

«Counting Years» was broadcasted at 92.4 FM AmmanNet, an independent radio station in Amman.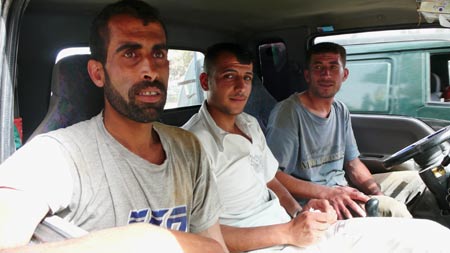 All photographies by «No Condition is Permanent», Amman 2007
[
top
]
FEATURED THEME ON CITY SHARING
MORE CONTRIBUTIONS BY THE FOLLOWING
A
B
C
D
E
F
G
H
I
K
L
M
N
• No Condition is Permanent •
O
P
R
S
T
U
V
W
Z