Leerstand
About altering spaces, addressing issues, implementing actions

The project is introducing and discussing different aspects and approaches dealing with the issue of "Leerstand" (Vacancies). The project has been developed on an almost deserted island in Scotland in 2009.

"Leerstand means vacant buildings (old and new ones), an empty closed area or space – unused at the moment, but ready for use immediately."

Videostill "Leerstand" triptych (Hoy, Orkney Islands) Scotland, 2009
"Leerstand" is in the first place interested in terms of abandoned places. Further in re-/using or even creating abandoned places, a review of the existing situation is done. This revision is necessary and is leading to a potential move. Through on-site interactions a process begins. The social-economic values and role systems are being questioned and the discourse with the audience starts. Therefore, the impact of "Leerstand" will be investigated at various locations.

After Orkney Islands in Scotland, more researches and works concerning "Leerstand" will follow in Zurich and elsewhere.


"Büro für Leerstand" in Zurich (Vacancy Office)

Zurich is not yet acquainted with the fact of "Leerstand". As part of research purposes, circumstances and handling of "Vacancy" will be proposed to the city.

Based on these operations the "Vacancy Representative" has been officially assigned.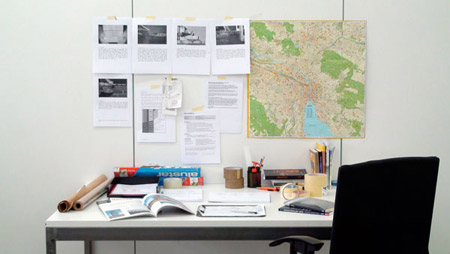 "Vacancy" office
First of all, possible sites for temporary vacancies will be documented. Therefore, the focus will be on public places – the vacancies should be visible and accessible spaces, to underline the need of this project. Furthermore, the main focus will be set on transition places as underpasses, backyards, passages, Bus-/Tram stations. These locations offer ideal conditions to create an enclosed space, by supplementing building components (walls, etc.) – an important premise to construct vacancies.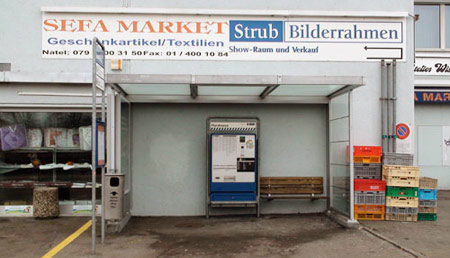 Videostill "Leerstand" experiment, 2010
The "Vacancy Representative" will strain the amount of work and analysis anything which have already been undertaken.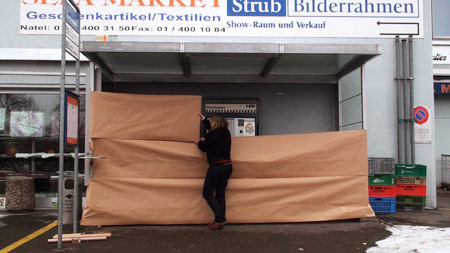 Videostill "Leerstand" experiment, 2010
One of her main goals besides further researches is to establish a professional guide about the acquaintance concerning "Vacancy" respectively the proposition of forming "Vacancy".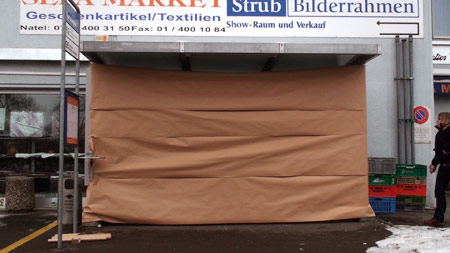 Videostill "Leerstand" experiment, 2010
As one of her first task the "Vacancy Representative" will call for specialists to form several meetings.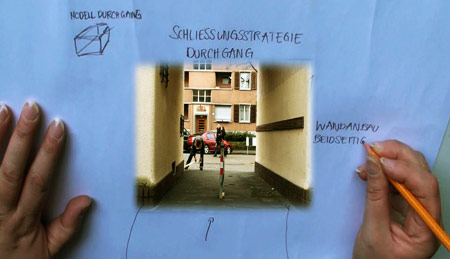 Videostill of "Leerstands report"
In the near future experts as architects, urban planner, city dweller and others — familiar with urban issues — will be interviewed by the "Vacancy Representative". This will help to consolidate propositions of forming "Vacancy" in public space.
[
top
]
FEATURED THEME ON CITY SHARING
MORE CONTRIBUTIONS BY THE FOLLOWING
A
B
C
D
E
F
G
H
I
K
L
M
N
O
P
• Silvia Popp •
R
S
T
U
V
W
Z