Presence
Presence deals with the idea of subsistence in a renounced space and prevalence of identity within unwanted houses or structures in the United Arab Emirates (specifically Dubai, Sharjah and Ajman).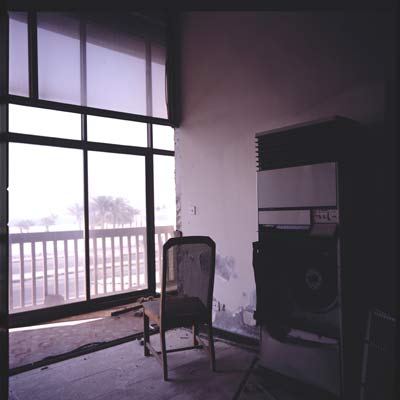 The Blue Purple Chair
The quarters documented varied from being semi-abandoned (people about to move to newer houses) to those soon to be demolished. These interiors represented a young culture that came to life post the oil boom nearly thirty years ago.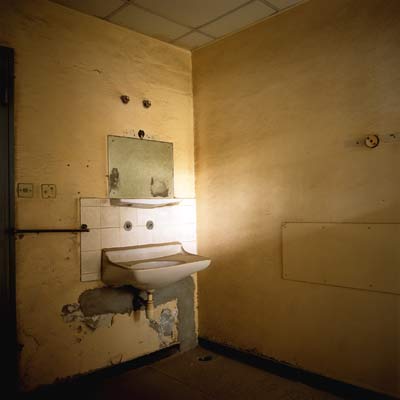 Holy Sink Light
Now with the need to be "modern" taking over, cultural extinction is sadly inevitable and a new identity is forming. The fast rate at which these structures are being renovated or formed leaves very little time to grieve over these spaces.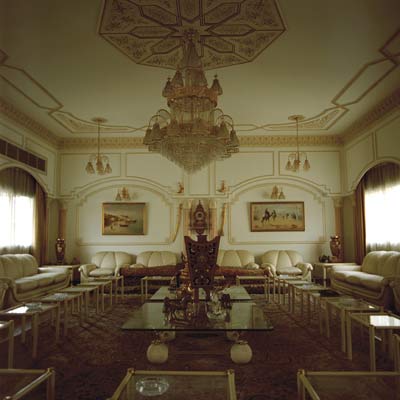 Meelas Yadee
The houses or edifices presented in this project entail different features. Some are recently vacant, whereas others have been deserted for a long time. There were some houses that still had people living in them when I started my project; the families residing there were preparing to move to newer homes.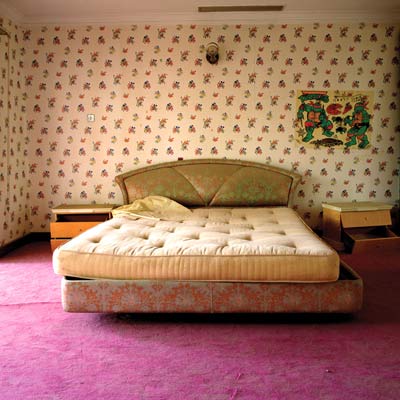 Pink Ninja
The levels of desertion illustrated in these rooms reflect the history of these areas as well as concluding their fates. It is uncertain what lies ahead for these buildings, but one can almost determine what transpired within them.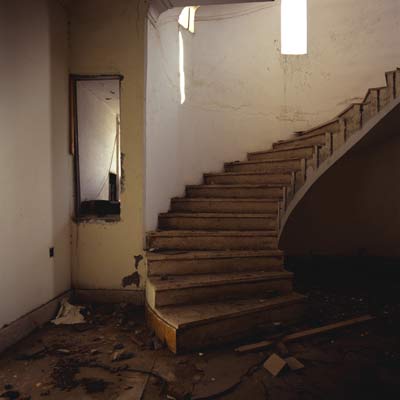 The Staircase
Unfortunately, present trend of modernization had transformed the old and cultural infrastructure into beach resorts, rental compounds and even shopping malls.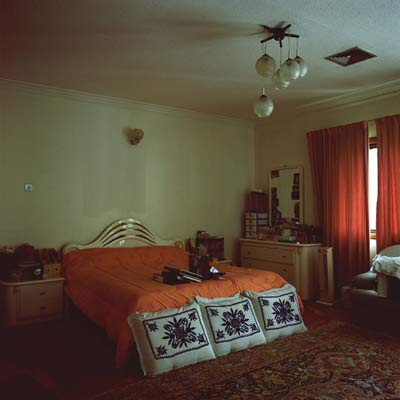 The Orange Room
This project, now compiled in a book* is a visual journey through spaces and rooms that express character and identity through their lack of physical attendance; it documents the space and the visually non-existent characters.

The Pink Box
These spaces consume the viewer and a narrative is formed. They speak of lives that once existed or still exist and depict the sad notion of estrangement.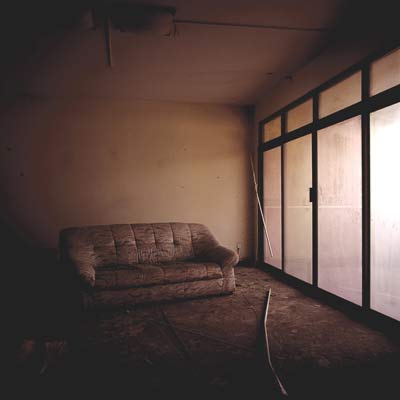 The Sofa
The characters are present in the details trapped in these places. They provide an insight into their private lives. A new culture and a new past will evolve from the reminiscent of the estranged.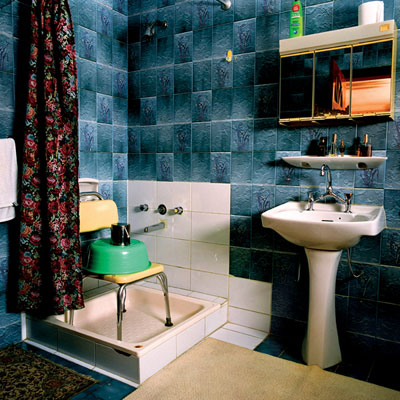 My Greatgrandmother`s Bathroom
text and photography by Lamya Gargash, 2008

* The book Presence by Lamya Gargash, published by The Third Line Gallery, Dubai/Doha, in November 2008, has been made possible with the support of The Emirates Foundation, Anasy Media Production and H.E. Dr. Anwar M. Gargash.
[
top
]
Lamya Gargash
→
CV
Presence
ARCHIPELAGO OF A DWELLING IS…
FEATURED THEME ON CITY SHARING
MORE CONTRIBUTIONS BY THE FOLLOWING
A
B
C
D
E
F
G
• Lamya Gargash •
H
I
K
L
M
N
O
P
R
S
T
U
V
W
Z